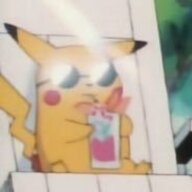 Joined

Apr 28, 2013
Messages

2,497
Reaction score

1,727
In-Character Name:
Cynthia_Tucker​
Service:
SA:MP​
Question:
Hello guys,
Recently I've been getting FPS drops on games that I run smoothly with 60 FPS (such as San Andreas, but also games like Warframe or Skyrim). I don't know why this is happening, I've recently cleaned my computer from any dust so it's not overheating. If anything, it doesn't even get hot when I play a game like San Andreas.
Basically, what happens is that I'm running the game fine, no problems at all, steady 60 FPS frame rate, and then suddenly it drops to like 3 FPS for about 5 seconds or so, and then goes back to 60 FPS and acts like nothing happened. It doesn't happen frequently, but happens enough times to annoy the shit out of me.
It's not just on San Andreas, It happens pretty much with every game that I play. Does anyone know what the problem could be? I have a feeling it's something software related that's running in the background.
I own a pretty strong computer so it's definitely not my specs that is causing the issue, especially because I've never had this happen to me before.
Thanks in advance!
EDIT: I've managed to capture a video that explains the exact issue that im having: 60 fps, lag spikes, 60 fps:
http://plays.tv/video/57956cb027462a63a9/fps-spike-test
Note that the reason the video itself isn't 60 fps is because the video is recorded in 30 fps.​
Last edited: