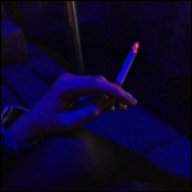 Joined

Jul 10, 2014
Messages

797
Reaction score

781
_____________________________________________________________________________________
Crime in Los Santos

Hello everyone this is Thobias Wizzle with a new article, today we will speak about the crime in our city and the recent events that happened during this whole week because I'm sure many of you noticed the amount of crime that is increasing every day, young males and even females are joining street gangs and carrying illegal firearms!
We can't mention the word 'crime' without talking about one of the biggest thug family, Grove Street Families, its members are wearing green clothes, they post up in a neighbourhood in Ganton, they are very popular and dangerous, if they harrass you, feel free to call the cops but don't worry, nobody will come and you will end up in being shot or having your skull smashed with a baseball bat.
Grove Street thugs posting up in their neighbourhood.
Also who can deny that this city is full of maniacs and drug addicts? The local Police Department is not doing anything or even trying to stop the criminals, they are busy doing other things only god knows them.
Only a couple of Law Enforcement Officers are doing their job properly, and they usually get either shot or beaten to death by some gang affiliates or they end up being corrupt to protect their lives.
Shootout happening in Glen Park.

The local Police claims that the Fire and Medical Department is in-active, they also say that the lack of FMD is one of the main reasons behind the death of many Police Officers we tried to look deeper, we found that the FMD is actually doing well, even better than the LSPD, yet the FMD members are getting kidnapped and killed everyday with no police in sight and we see the LSPD members abusing their force matrix by shooting evaders's cars inside the city without even giving them a verbal warning or even knowing if they are armed or not.

FMD members are doing their best to help the city, the LSFMD is also forced to carry a Shotgun due to the lack of Police Officers in town in order to protect the Paramedics while they are attending their duties.

Also drug trading and dealing is one of the main problems in Los Santos, nowdays, people can make millions from selling/trading narcotics, with the disband of the Federal Bureau of Investigations, this type of crimes bacame very popular, in our streets, and especially in Idlewood/Ganton/Jefferson, you can find any type of drug you want and with low prices, don't be surprised if you see teenagers selling those things.
Drug dealing taking place on a roof.
Recently, a group of terrorists did a couple of executions, they call themselves the 'Los Santos Islamic State', the funny thing is that their base is a couple of blocks away from DeMorgan, which means they can easily raid it at any time where is the SANG and its divisions? with their planes and tanks they can destroy the whole ISIS base, but I think they are busy making other plans while people are being ruthlessly executed by ISIS members.
SAN worked hard to bring a footage of the execution.
This video was released on Facebook earlier in the week, nobody really saw it, then it went viral.
In the video you can see two of the most dangerous San Andreas terrorists beheading two soldiers that attempted to attack the HQ of the terrorist group.
The last clip is a bit scary and bone chilling, it was found by the LSPD after a worker reviewed surveillance footage and saw the same terrorist beheading the soldier, entering San Fierro, this is probably a hint, that the next attack is going to be in San Fierro, so if you live there, please be careful, and take care of any family members or friends, this is a huge shock for us citizens.
And many other groups are roaming the streets freely due to the police not able to arrest them so they decide to open fire in a very public place, not even caring about the citizens.
​
Article made by Junior Reporter,
Thobias Wizzle​
​


​