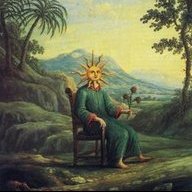 The Solar Deity
Retired Admin
Joined

Aug 17, 2013
Messages

3,150
Reaction score

3,622
Right so my computer has gone and killed itself, I'll give you a back story.
I am one known for leaving my PC on over night and that's exactly what I did. After I got up this morning I tried to get on but my PC was in a strange loop where it kept trying to boot over and over. I turned it off and I've let it cool down. I've come back now and it still won't boot.
The graphics card is only new and has worked perfectly so far, I don't think it can be that. Anyway, your help is appreciated.
The PC:
Sorry for the quality of the video, my phone is terrible.
Last edited: