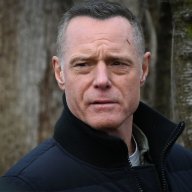 Restaurateur
Retired Admin
Joined

Apr 16, 2013
Messages

6,044
Reaction score

3,877
Level

1
Awards

7
Hey all!
How dare you think we would let you go with just a Merry Christmas & Happy New Year bla bla bla letter, hell no!
Public Relations team has proudly turned one year old a few days ago and I'd like to take this opportunity to thank everyone who has supported us, thank you!
Less talk more action, that's what you're here for!
Christmas Video
Create a video
Christmas
themed and post below the video link.
Do not forget to include your
IG name
and '
LAWLESS ROLEPLAY
' in your video or your entry will
not
be taken into consideration.
1st
SMALL LAND
2nd
TIER 2 BUSINESS
3rd
TIER 3 VEHICLE
​
A letter to Lawless Santa
Dear santa, For this year I'm requesting, a fat bank account, and a small body.
P.S. This year, please don't mix them up, like you did last year!
​
Write your letter to Lawless Santa and send it to
[email protected]
. Lawless Santa knows who has been a good Lunatic and who hasn't, BUT after all, we're all Lunatics inside, so don't miss this chance to achieve what you have always aimed at. Everyone is free to submit their letters.
It can be anything!
One or more Lunatics will be selected based on their letters and the effort they have put into writing them.
Good luck!

​
Christmas TRIVIA event
Do you think you know this community better than anyone else? We shall see!
>> TRIVIA QUIZ <<
You will be prompted to a google form where you will be able to answer numerous questions regarding our lunatic community.
One randomly selected person, who has provided all the correct answers, is bringing home a
BRAND NEW NRG500
!​
NRG500
No multiple entries under the same name, only your first entry will be taken into consideration.
​
All I want for Christmas... is you!
We are going to select and reward

2

randomly players who play the game for


10

consecutive days!

21 December - 30 December
PRIZE
SECRET
​
Screenshot contest
Grab a
SANTA HAT
, wear it and take a picture with your friends.
Post below the picture link and mention all your game names.
Winner will be randomly selected.
DOUBLE EXP 3hours + Weapon set + Kevlar vest
for each player in the picture
​
Christmas Decorations
Decorate your own land with Christmas decorations. Think outside the box and show us how creative you can be.
(you may edit the picture with a graphic software to give the image a better vibe)
TIER 3 VEHICLE
​
Christmas Carol
If you think you've got a
voice of an angel
then come you'll want to participate in this, a Christmas Carol which will take place on our
Teamspeak
and those who wish to participate will be judged, of course it will be
Christmas Songs only.
If you don't have it, the IP for our Teamspeak is
74.91.122.203
and we hope to see you on it
The Christmas Carol will start at 15:00 GMT on the 21st December 2015
MP3 + BOOMBOX + CUSTOM FORUM USERTITLE
Competition ends on 10th January
​
*Christmas Carol excluded
We have decided to host five "Like & Comments" events from the 21st of December to the 25th. You simply have to
like the post
and
comment your game name
.
Winners will be selected at random.
Monday 21st December
Like & Comment
PRIZE
Tier 2 Vehicle & Boombox
Winner: Frieda Voronov
------------------------------------------------
Tuesday 22nd December
Like & Comment
PRIZE
Tier 1 Business & MP3
Winner: Bear Kraff
------------------------------------------------
Wednesday 23rd December
Like & Comment
PRIZE
Tier 2 Business
Winner: Johny A Equinox
------------------------------------------------
Thursday 24th December
Like & Comment
PRIZE
Tier 3 Vehicle
Winner: Miguel G Ramirez
------------------------------------------------
Friday 25th December
Like & Comment
PRIZE
NRG500
Winner: Ryan Cosbiey
More exciting events will be held in game during those days, log in game and let's have fun!
Lawless Roleplay staff team would like to wish you a very
Merry Christmas and Happy New Year with us!
​
Last edited: