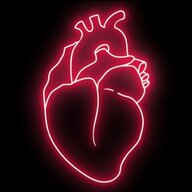 Joined

Nov 14, 2014
Messages

2,131
Reaction score

1,247
Fire In The Booth
By: SA News Channel Producers (C.P) | December 25, 2015​
(Fire In The Booth)
​

East Los Santos - From Caucasian rap music to Afro-American rap music - you hear it daily on several radios in Los Santos. San Andreas News has decided to look into these radio channels and we came up to the conclusion that we will have to host a weekly show related to this kind of music, but of course, it should be competitive: we have decided to host a rap battle.
​
Participants are able to sign up for the rap battle through our website (( comment on this thread )), however, we will only choose 2 participants per rap battle, thus, it would be 2 participants per week. We will invite a special jury, which will be different every single week. They will rate the rap battle on several factors which is confidential for the public. More information will be given to the participants via e-mail.



General Event Information


Fee: 2,500$ (only for participants)
Date and time: 26 December 2015, 9:00 (( server time | 04:00 PM GMT +1 ))
Location: East Los Santos, Basketball Court
Price: 20,000$
Open for Public: Yes

If you would like to sign up for the Fire In The Booth show, fill in the form below and we will contact you if you have been chosen as official participant.

Name:
Age:
Phone Number:
Additional information (motivation, questions):
If you have any questions regarding the event, please do not hesitate to call our hotline on 1800-SANEWS-999 (( 669 )).

((
BB Code for the sign-up form:


Code:
[COLOR=#ffffff]
Name:
Age:
Phone Number:

Additional information:
[/COLOR]
BB Code to post a general comment:
Code:
[COLOR=#fffff]
Name:
Comment:
[/COLOR]
))
Last edited: