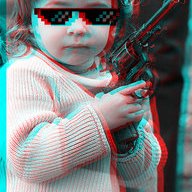 Joined

Mar 30, 2016
Messages

489
Reaction score

33
In-Character Name:
Bogo_Shark​
Service:
SA:MP​
Question:
Someone please tell me if Roman is junior admin,
10 mins ago I was forklifting with this dumb pd Max Scott and I told him multiple times to stop ramming me. few minutes later Max scott keeps ramming me so I troll him, I aim at him and shoot in the air and he thought I was shooting him so he came to me and taze me but I got shotgun so I shot him once and he said " one more time " shoot me one more time, and its gonna end badly " so he beg me to shoot him so I killed him, and after that, Roman the junior admin came to me and ask why did I DM Max Scott, I answered him he said " IDC " so I dmed him but FMD Came and save Max Scott so I end Max Scott and I receive DM Warning without asking what happened.
so help me lol, is roman junior admin?
Some few pictures
PS: if you delete this thread, you're a embarrassed Roman.​