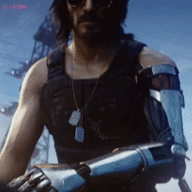 Retired Admin
F.B.I
Joined

Feb 21, 2016
Messages

1,385
Reaction score

976
There is a big issue for me.yesterday onwards whenever i get in LRP it says iam banned.The point is that this started happenning after the ddos attacks yesterday and many people had same problem but mines not fixed yet.
Iam sure that my account is not banned becuase when i enter LRP even before i enter my name and password it says that iam banned so obvioulsy my account is not banned.Its server problem.i have a question too Why is there a (b0 At the side of LRp version in samp does it mean that iam banned or something else.
i asked other people they say that their problem was fixed when they rebooted their router but i swithced my computer and internet off and not fixed.
I want to know if this is because of my Ip address? if yes how can i fix this issue because i really wanna play
This is what shows when i open LRp( as u can see i didnt even type my user name and password look at timestamp) so its not my account which got banned