This site uses cookies. By continuing to use this site, you are agreeing to our use of cookies.

Learn More.

Welcome

Guest

, please to gain full access to the Lawless Roleplay Community.

Problems accessing our services?
Dismiss Notice
Guest, you are missing the fun!!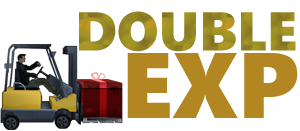 We're holding a weekend double EXP event on the server. It's your chance to finally get on the highscores list.
Click here to join this event.
We last gave an update on the scamming rule in April 3rd, 2015 and since there have been some confusion and questions over what the rule really means. The scamming rule is here to safeguard our community members and to match our policy regarding player interactions. The scamming rule below:
Scamming is when you offer a service or product to another player for a price. Once you have received the payment, you do not deliver your end of the deal.
• Players below level 8 can not be scammed nor can they scam other players
• Scammer and anyone helping with the scam must be level 8 or above
• Scammer cannot scam another player over $60, 000
• We do not recover scams if there is a transaction based command available (ie. '/dicebet', '/sellmats' etc) unless they are sensitive items, e.g. Lands.
• Real life payment scams are not covered by...​
The development team has struggled in the past year and this has crippled our ambitions and desire to provide cutting edge features. I am the sole developer and combined with my management responsibilities – I hardly find the time to develop and manage the server at the same time. Today, we want to get out of this gridlock and get the community more involved and engaged by opening the development department to the community. A community made by players, for players.
The development department is made of three sub-departments: Scripting, Mapping and Testing Teams. The development team's role is to provide the server with the tools and functionality to enable everyone to have ultimate fun.
The scripting team's main responsibility is to update the script with new features, bug fixes and to ensure the in-game mechanics are running...
Today,
Ryan Cool
resigned from the administrative team after serving the community for over 2 years and 2 months. Ryan and myself go way back to our 2006 SA-MP shenanigans causing mayhem all over San Andreas with our crew called 'Lawless' (where we get our name from).
When Ryan heard that I had established my own community with my good friends Shock and Leii, he immediately got engaged and used his SA-MP expertise to aid us create the Lawless Roleplay we know today. Ryan was then hired as a Junior Administrator on 10th October 2013. He had such a great work ethic that he was promoted 6 days later. He slowly climbed up the administrative ranks ever since then. His main task within the administrative team was handling player requests then he went onto handling internal administrative requests and finally he was the chief whip in the administrative team. He was one of our profound members who was not afraid to let us know when we screwed up. I've...