This site uses cookies. By continuing to use this site, you are agreeing to our use of cookies.

Learn More.

Welcome

Guest

, please to gain full access to the Lawless Roleplay Community.

Problems accessing our services?
Dismiss Notice
Guest, you are missing the fun!!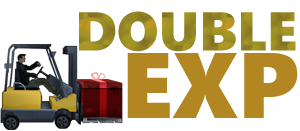 We're holding a weekend double EXP event on the server. It's your chance to finally get on the highscores list.
Click here to join this event.
​
Dear Lunatics,
The following rules have been added to the current Turf Attending Rules:
You can't drive-by in an ACTIVE turf area.
Faction/Gang members can only start shooting 15 minutes before the turf
You must not use any animation within the boundaries of an active turf
Gangs cannot ally with factions or other gangs (except their permanent ally if any) in order to win a turf
Factions cannot ally or take help from any gang during a turf
You can snipe into the turf boundaries as long as you have members inside
The Turf Attending Rules have been adjusted to the following format:
If you have any questions about the new turf rules, post down below and we will give you an answer.
​
We have changed and introduced a few new rules on the server to adapt to the current climate. With the guidance of many gang leaders and members, we are introducing two new rules back: Turf Alliance and Increased Member limit.
These rule changes will only be in effect for 14 days and we will review it as a team. We appreciate any feedback you give to us regarding this.
Clarification on Turfs
Turfs are in character, the only thing that is out of character is admin hosted events. This means that once a turf is over, you do not stop shooting your enemies. Furthermore, once the turf is over, police have the right to arrest you for any crimes you do. There is no exceptions.
Turfs & Lands
I have clarified that lands cannot be used in relation to turfs. This is because it holds an extremely unfair advantage over other players attending the turf. This has been a rule...
In February, the gang management team announced new gang rules on turfs and gang wars. We received heavy negative feedback from players and have been reviewing it ever since. I have spoke to several gang leaders, gang members (high ranks and low ranks) and most importantly administrators regarding the new rules. In this post, I will be going over my findings and will be discussing future changes with you.
We are a server made by the players for the players. This is true because all of our administrators were once players and are all volunteers that still play when not on admin duty. We stand by this and this is further evidenced by our mission statement.
Our mission statement to you...
Lawless Roleplay is, and always, will be a community first and a game server second. We are dedicated to fostering an environment with a member-centric approach where all players have equal potential for in game success and community recognition....