This site uses cookies. By continuing to use this site, you are agreeing to our use of cookies.

Learn More.

Welcome

Guest

, please to gain full access to the Lawless Roleplay Community.



New Monthly Newsletter Released!
In our second volume we will be discussing the Halloween events, upcoming events and the Development Team
So make sure you stay up to date to us!
Click here to find out more...

Thanksgiving Day 2017

Hello lunatics! What are you thankful for? we are back with some cool events!
Happy Thanksgiving Day!
Click here to find out more!


Dismiss Notice

Protect the Lord

What'sup gangsta'? do you like to shoot? kill? fight? then fear not we are here
to bring some cool events!
Click here to find out more!


Dismiss Notice

Taze the Rainbow

Hello officers! hurry up catch up those criminals don't let them run away!
Save the city from the criminals!
Click here to find out more!


Dismiss Notice

Car 'O' Mania

Hurry up and take the notes from the Mayor to be the winner!
Click here to find out more!


Dismiss Notice

Lawless Discord Server

Hey Guest! Did you know that Lawless Roleplay has an official Discord Server?
Click here for more details...

Hey Guest, subscribe to our YouTube channel!

Make sure you hit that SUBSCRIBE button to stay up to date for the latest video from our MultiMedia Team

Dismiss Notice
​
This year we did something unique and fun to celebrate Halloween. We introduced a gift hunt that gave you candies which you could use to buy awesome rare items or save them up to be on the top candy collector list. I hope everybody enjoyed the Halloween events, I certainly did and actively tried to win some gift boxes but I was no match to you guys. However without further delay.. I want to congratulate our three winners.
First Place - Two Months Ivy
Winner: Jacob Santo
Second Place - Dynamic Door
Winner: Larry Wrzosek
Third Place - One Month Ivy
Winner: Zed Cassidy
Please make a donation request in order to get the prize
Everybody on the list also got a free custom user title

​
Thank you for taking part and I can't wait for next year's Halloween events!
​


Dear Lunatics,

We are happy to present this year's Lawless Got Talent. This is your time to show off your incredible skills and design or create something which reflects you. We will be awarding 3 winners with great prizes and they will be known as this years Lawless Got Talent winners!


TALENT CATEGORIES
(must be SA:MP/Lawless related)
Roleplay

Digital graphics/Pencil drawing

Rap freestyle/Singing

News article

Poetry

Mapping

Video
Date
DEADLINE: 20th of August.
How to participate?
Reply below in the thread including your event entry. We want to make sure everything is done fair and this way you will see everyone's entry. You can even get inspiration from other players' creation!

Everyone is allowed to participate with the exception of in-game banned players.

Plagariasing someone's creation leads to an immediate rejection of your entry and you will not be able to participate in the event.
How will the winner be decided?

The entire Community Relations team will decide a winner together, not only are our votes taken into consideration, but also yours. You can show your support by liking someone's creation and nominating him as one of the winners.

​
Prizes

1st Place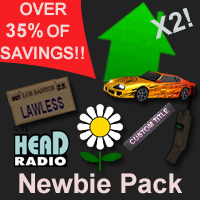 2nd Place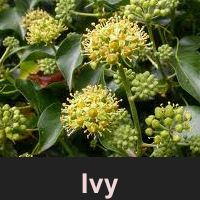 3rd Place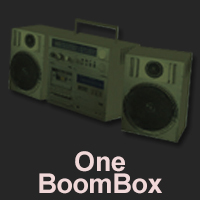 We wish all participants the best of luck!
​


Greetings,
Community Relations Team.

The Public Relations Team
​


Hello Lunatics,
This is an announcement to inform you of the revival of the public relations team. From this coming Monday the entire social media side of Lawless Roleplay will be refilled with events with prizes for you, the players, to get your hands on. Our events will be hosted
primarily
on our main facebook page. Some events may be hosted on other platforms, such as our steam group (details below) We thank you for your patience and we promise to host up to 8 events a week! So, get those social networks open!

We have a lot of interesting events planned as a department and we cannot wait to start handing out prizes. The upkeep of all of our social media is not the easiest thing in the world, so, I would also like to take this time to thank our past Public Relations Managers, Franz Capone and Jamie Cool. Hopefully we'll see you on our social media pages!
YouTube:
www.youtube.com/user/LawlessRP
Facebook:
www.facebook.com/LawlessRP
Steam:
www.steamcommunity.com/groups/lawlessrp
Twitter:
www.twitter.com/LawlessRoleplay
Rockstar Social Club:
www.socialclub.rockstargames.com/crew/lawless-roleplay
ASK.fm:
www.ask.fm/LawlessRoleplay
Winter Event Results!
​
With the Winter Events long past us now, we are finally ready to release the results! Sorry about the wait!
​
As you know santa's sleigh got hit by AK-47 bullets whilst flying over Grove Street and crashed in Flint County during Christmas! Lots of people flocked to help Santa by delivering his Christmas presents. With the people's help, Santa was able to enjoy another successful Christmas. As a thank you, he promised to give 20 helpers random gifts. We're now ready to announce them!
We used 3 different random number generators (random.org, mathgoodies and andrew.hedges) to generate a number from 0 to 16850.
This winter, people helped Santa to deliver 16, 801 presents between the 27th December 2015 to 12th January (18 days!). This means around 38 presents were delivered every hour for 18 days! Wow!
Santa's Top 10 Helpers
Kenny Phixion - Delivered 668 presents
Roy Flash - Delivered 565 presents
Ethan Manzoni - Delivered 545 presents
Kenneth Wong - Delivered 484 presents
Bobby Bean - Delivered 383 presents
Sean Slash - Delivered 354 presents
Dann Lazlow - Delivered 348 presents
John Lazlow - Delivered 328 presents
Greg Dawson - Delivered 203 presents
Ryan Vincre - Delivered 195 presents
All winners and top 10 helpers have won a very special usertitle (Santa's Helper 2015) on the forums. Please post an
administrative request
to get your forum title prize!
​
All winners have 48 hours to claim for their prize. Winners of the special prize, custom house interior, custom car and custom phone number will need to post an administrative request for their prize!
Special Prize (Tier 1 Business)
Please post an administrative request to claim this prize
House with an interior of choice
Please post an administrative request to claim this prize
Ethan Manzoni
Bodan Talev
Ivy Perk for 30 days
Ryan Vincre
Bobby Bean
Nathan Bui
Tier 3 Custom Vehicle
Please post an administrative request to claim this prize
Kelly Vincre
Roy Flash
Greg Dawson
Dann Lazlow
Custom Phone Number
Please post an administrative request to claim this prize
Devin Wazowski
Kenny Phixion
John Quixx
Dallas Canterville
Kenneth Wong
Custom Forum Titles
Please post an administrative request to claim this prize
Dea Ruli
Sean Slash
Aaron Swift
Psycho Slash
Vince Wazowski
Embedded in the update thread was a secret message directing players to an pink easter egg located somewhere within Los Santos. The first person to find the easter egg and took a screenshot of it and messaged it to me would of won lifetime Ivy perks. However, nobody was able to find the egg so the prize was never claimed.
​
In fact, there was a large rumour that the easter egg was fake however it was real and in the heart of Los Santos gang life. It was easily seen if viewed aerially or up on the road opposite however not seen if close or on the adjacent road.
UPDATE 0.9.05!
​
Jingle bells.. jingle bells.. Oh wait, it's over. Now that the Christmas festivities is finally over, it's time for our annual winter update with awesome events, minigames and idlewood street parties. This update sees many bug fixes, a bucket of snow, winter events, a special gift store and the addition of a new minigame. This winter will be a special one at Lawless Roleplay. But first, let's have our traditional mission statement speech.
Our mission statement to you...
Lawless Roleplay is, and always, will be a community first and a game server second. We are dedicated to fostering an environment with a member-centric approach where all players have equal potential for in game success and community recognition.
Why play here?
Lawless Roleplay was originally founded on the principle that all players should rise or decline based on the actions of the person behind the player. We feel that success should be determined by a players actions and talents and not the whim of an administrative team. We have great code. We have great staff. We have great players. But most importantly we have a vigilant regard for your potential.
Is this a roleplay server?
We have worked to provide many in game tools for roleplay and it is absolutely encouraged however not required. We feel that any preferred mode of play that does not encroach on any other player's enjoyment of the game is productive. Due to the harsh nature of game mode frequent player versus player violent interaction should be expected. However, this does not mean that players are allowed to kill other players for no reason.
Update 0.9.05 Overview
​
Winter Events
​
We're really excited about spending the winter holidays with our players because of what we've got cooking in the pipelines. This is only the start of a series of events. We have a very new addition to the winter update which is a series of events by our public relations team. There are great competitions and even greater giveaways. From video competitions to singing competitions, there is an easy way for you to win some awesome stuff.
You can take part of the winter events by clicking
here
.
And that's not the end of events, we will be having some awesome events such as:
Double EXP Weekends on 26 - 27 Dec, 2 - 3 Jan and 9 - 10 Jan 2016
12 Days of Christmas on 26 Dec 2015 till 6 Jan 2016
New Year Site Update
Winter Madness!
​
Our Winter Wonderland is now open with special minigames that let you win crazy prizes. We'd be hosting contests, giveaways and parties here so check it out often! This year we have some special new additions to get you into the winter festivities. We have our old maze and climbing minigames open but with the addition of a new minigame designed to drop your jaws. We also have a special winter radio genre and a radio blasting some of the best winter songs in minigames and the winter park.
From the moment you join the server, you'll notice that we're really in the festive spirit at Lawless with Christmas songs playing whilst you log in. There will be continuous snowing all over Los Santos however this detects your FPS and tackles any lag problems pre-hand. So if you don't see snow falling from the skies, this will be due to your FPS and the script making sure you don't lag. Additionally, our wonderful mapping department has worked together to really produce a very festive map customisation all over Los Santos. You'll find Christmas trees scattered around popular hang outs all over Los Santos. And as a very special addition, the Mayor of Los Santos has funded extra Christmas lights all over popular Los Santos places.
Santa has had a crash!
​
Santa's sleigh got hit by AK-47 bullets whilst flying over Grove Street and has crash landed in Flint County! He needs your help to deliver as many gifts as you can. And as a reward, he promises to give the top 20 helpers very special presents! What you need to do is pick up a gift from his crash site and deliver it to Los Santos. Each time you do this, you will enter the raffle. The more times you enter the raffle, the better your chances are at winning one of the top 20 presents. The raffle results will be released on the 10th January.
Prizes:
1x very special prize (announced on 10th January)
2x House with an interior of choice
3x Ivy for a month
4x Custom cars
5x Custom Phone Numbers
5x Custom Forum Titles - "Santa's Helper 2015"
* So just go in-game and type /christmashelp to get started on helping Santa!
It's Winter in Los Santos!
​
Let it snow! Oh.. let it snow baby.. Whilst it's not a white winter this year in many places, the gods of San Andreas have blessed us with snow. The Government has also used money seized from Wolly Thane's gang empire to pay for mystical lights all around Los Santos which clearly means it will be night time throughout the winter festival! Oh yeah... this is the small print that only a few people will read. There is a pink easter egg in Los Santos. Find it and send a screenshot of it to me to get Ivy for life time. Only one winner so be quick.
Maze Minigame
​
Which door he asks.. The maze minigame tests your luck and instincts to see if you can survive through the harsh and cruel maze. We have new additions to this maze to make things exciting. You can earn up to 8 winter credits by completing this minigame (more on this below).
Climbing Minigame
​
The climbing minigame was closed down last year due to safety fears however it's now open after the Government decided to hire some builders to fix the escalators! In this minigame, you need to climb several obsticals and reach the finishing line. You can earn up to 10 winter credits by completing this minigame (more on this below).
NEW Falling Crates Minigame
​
In this year, we have the addition of a falling crates minigame. It requires 10 friends to start a round in which peices of the floor (crates) fall down and the surviving player wins. You can earn up to 14 winter credits by completing this minigame (more on this below).
NEW Giftshop
​
This year we have an awesome shop open. In every minigame and event, you can win Winter Credits which then can be used to spend on some awesome stuff.
PRIZES:
Santa Hat - 1 credit

First Aid Kit - 5 credits

Full Armour - 10 credits

Sniper Rifle - 15 credits

30g Pot - 15 credits

1000 materials - 20 credits

20g Crack - 20 credits

$5, 000 cash - 25 credits

Spas-12 - 30 credits

1 Respect Point - 50 credits

Full weaponset - 50 credits

Chainsaw (no restriction) - 60 credits

Hotring Racer Vehicle - 70 credits

Vortex Vehicle - 80 credits

Laser Toy - 90 credits

Deathmatch warning removal - 99 credits

Knife (no restriction) - 119 credits
Update logs
​
Bug Fixes
Code:

- Fixed typo in /hedit
- Fixed a bug with DM warning damage reduction
- Fixed a bug with tabbing out and being shot then dying
- Fixed a bug with radio classification
- Fixed a bug with christmas music not working
- Fixed a bug with objects not moving in the climbing game mode
- Fixed memory and CPU excessive use
- Fixed /odm
- Fixed lands not loading issue
- Fixed a message issue with marriage
- Fixed a bug which allowed to use /answer whilst a question is being set up
- Fixed permissions issues with /m and /dispatch
- Fixed some issues with the santa and new year 3d text messages
- Fixed more issues with /odm

Features
Code:

- Re-enabled snow
- Added new packet loss warnings
- You no logner can do damage whilst dead
- Head admins now bypass limit for vehicle hp /setvehhp.
- 1st DM warning: 10% damage reduction
- 2nd DM warning: 20% damage reduction
- 3rd DM warning: 35% damage reduction
- 4th DM warning: 50% damage reduction
- 5th DM warning: 65% damage reduction
- Adjusted timefactor
- During christmas, the time is stuck at midnight to enjoy those winter lights
- Adjust christmas event stuff
- Christmas style music plays when you enter the Idlewood stage
- NEW FOR THIS YEAR: Exclusive christmas radio music when you log in
- Christmas music now plays whilst in the minigames
- Christmas music no longer intrupts your vehicle or MP5 music
- Added brand new falling crates minigame by Andrew
- Made it so that punching in the falling crates minigame does no damage but pushes players
- Waiting message as you join the crate minigame
- Added new gifts to the christmas events
- Completing christmas events now give you winter credits
- You can spend your winter credits in the giftshop
PRIZES:
Santa Hat - 1 credit
First Aid Kit - 5 credits
Full Armour - 10 credits
Sniper Rifle - 15 credits
30g Pot - 15 credits
1000 materials - 20 credits
20g Crack - 20 credits
$5, 000 cash - 25 credits
Spas-12 - 30 credits
1 Respect Point - 50 credits
Full weaponset - 50 credits
Chainsaw (no restriction) - 60 credits
Hotring Racer Vehicle - 70 credits
Vortex Vehicle - 80 credits
Laser Toy - 90 credits
Deathmatch warning removal - 99 credits
Knife (no restriction) - 119 credits
- You can find out how many winter credits you have by visiting the gift shop
- Added patch to prevent teleporting in minigames to win
- Removed object logs
- Adjusted weapon damage and bullet recognition for sniper
- Adjusted rapid fire detection code
- Adjusted a bug which made SANews able to use /clothes anywhere
- Removed camera holster position
- Removed walkstyle params
- Added toys to the gift shop
- Added new happy new year messages
- Min players required for falling crates to start is 10

I would like to take this opportunity to personally thank all the beta testers, senior players, helpers, administrators, mappers, developers and everyone involved with this update. They have worked extremely hard on this update.



M

erry

C

hristmas

and

H

appy

H

olidays to everyone...
From Lawless Roleplay
​
Double EXP Weekend
​
Hey Lunatics,
Yes, that's right! Finally! We will activate the double experience this weekend, the time to level up is here! The weekend to get your friends online to level up together!

Time
The Double Experience weekend will start Friday, 19 June, 2015 on 23:59 AM GMT +0, and it will end Sunday, 21 June, 2015 on 23:59 AM GMT +0.

Timezones
Los Angeles (GMT -8) - 3:59 PM
Chicago (GMT -6) - 5:59 PM
New York (GMT -5) - 6:59 PM
Rio de Janeiro (GMT -2) - 9:59 PM
London (GMT +0) - 11:59 PM
Vienna (GMT +1) - 00:59 AM
Mumbai (GMT +5.5) - 5:29 AM
Manila (GMT +8) - 07:59 AM
Auckland (GMT +13) - 12:59 PM
​
Huh, Double Experience?!?!
You will receive double experience for each job/activity completed. Very useful if you want to level up in specific jobs/activities. The same applies for the respect points, you will receive 2 respect points instead of one the entire weekend!
Statistics page
Make sure you take a look at our statistics page of the forums (click me) where you can find an interactive interface of the top players of Lawless based on jobs, wealth, played hours and more!

Facebook
Invite all your friends, there will also be numerous events with cool prizes in game and on our

Facebook

page, you don't want to miss them! So get ready to max your favourite job out and make sure you stay hydrated, Lunatics.

LAWLESS ROLEPLAY
Where lunatics prosper..
​