This site uses cookies. By continuing to use this site, you are agreeing to our use of cookies.

Learn More.

Welcome

Guest

, please to gain full access to the Lawless Roleplay Community.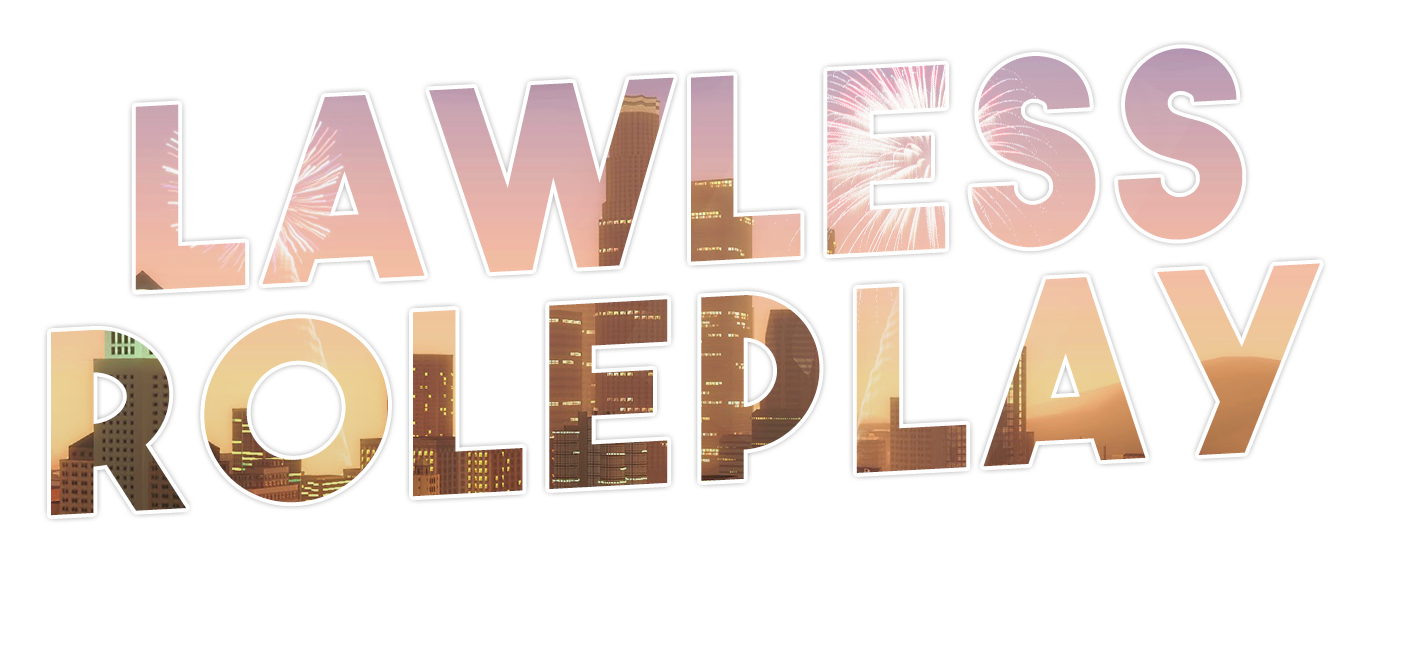 ​
When we opened Lawless Roleplay 5 years ago, we sailed the storm to create a community that was built on a solid foundation. The foundation consisted of a staff team that worked for the players to constitute a community made by the players, for the players. This foundation has resonated throughout SA-MP and we have set the gold standard.
Exactly 1,831 days ago - on the 22nd April 2013 - myself,
@Shock
and
@Leiionidas
opened the server gates to the public. We set out a mission statement and promised to always abide by it. We were congratulated by having over 150 players online in our first 24 hours. This past year, we've matured and learned a lot about ourselves and our strive to improve has never been this strong. As we go into our 6th year of operating, we have decided with the community to dedicate this year to creating fantastic new unique features, better support, an administrative team that is always there, a better service and most importantly more fun. This is a big promise however we are dedicated to accomplish this and require your trust and guidance.
It has been a marvelous 5 years filled with emotions, fun, excitement and addiction. We have witnessed enemies fight a lot, new friendships, gangs be formed, leaders be born, rules be broken, hackers be banned, materials be ran, trucks be delivered, miners mine, drugs be smuggled, shotguns be refunded, people tazed, turfs be won, events be lost, factions go up and factions go down. We have laughed, smiled, yelled, hated, loved and fought but above all we did what we came to do: We had fun, and the fun is only starting.
We have over 5,753,603 logins, 6,334,961 connections, 367,683 registrations, 32,285 hours of uptime, 28,329 hackers auto banned and most importantly we broke our peak player count with 248 players online on the 7th October 2017.
Thank you. You have supported us over the year above and beyond what I could imagine or want - we really appreciate it. Without your consistent feedback, guidance and loyalty - we would not be where we are today. You've always been here for us and we continue to enjoy and extend our relationship with you and hopefully create many more in this upcoming year.
So, here's to you Lawless Roleplay.... Happy Birthday!
Anniversary Update Overview

​
You might be wondering why this update was not released on or before our anniversary date, I wanted to make this birthday very special so I set out to create a cool festive area with functioning rides as well as brand new minigames. The number five (
hint: phife
) is very special to me and the fact that Lawless Roleplay got to see five years of serving the community means an incredible amount to me. This update for me was not just about our birthday but as well as a renewal of my promise to finally take Lawless Roleplay to the next step. Unfortunately, I was involved in a little accident which left me hospitalized for a couple of days and there was still some bugs to iron out. So thank you for your patience and now let's party on...

​
We have been riddled by poisonous players who can't handle the competition or heat so they resort to hacking. In the past, we have tried multiple different styles of approaching this and trying to resolve it. However I am very excited that after several meetings with management, administrators, players, banned players and current hackers - we have developed an unique system that will not only deter hackers but keep those who can't handle the pressure in check. This new system works in two parts. The first part is our continued commitment to form a solid administrative team who is vigilant.
From today onwards, players who have broken server rules in the past 3 months will not be eligible to join any staff positions, player recognition groups, lead gangs or factions. In addition, we have forgiven most players today and cleared player's punishment records. However, any punishments issued from this day onwards will be considered and will impact your ability to join the above groups until you have not been punished for at least 3 months. Here at Lawless Roleplay, we strongly believe in leading by example and we believe that this will encourage players to stay on the clean-side and will put a focal point on the best players in our community. Let's reward the players that can stay clean and not break server rules.
In addition to this fundamental culture change, we have introduced a new hacking rule. This rule is automatically enforced by the script and focuses on deterring hackers and keeping those who hack in check. When you are caught hacking, you will be given a hacking warning which will do the following:
You will receive a hacking warning which will expire after 3 months
You will lose 50% of all your skills
You will be fined cash, bank money, materials, crack, pot and chemicals (including those stored in vehicles, houses and businesses) with a minimum fine of $75,000 per account level with a minimum of $1,000,000
If after recovering those items above and the fine total has not been met, you will lose levels with each level worth $100,000 until the fine total has been met
If the fine total is still not met then your account will be disabled
You will be removed from your gang/ faction/ community recognition/ helper team
You will be restricted from joining any gangs or factions for 42 hours
You will be restricted from weapons for 72 hours
You will be restricted from joining any staff positions, community recognition status or leading gangs/ factions for 3 months
This warning will expire after 3 months however if you receive another warning before the 3 months is over then your account will be disabled. Furthermore, if you receive more than 3 warnings in the space of 12 months then your account will be disabled as well. The system will keep you updated with how many warnings you have and when they expire. We have taken the difficulty of tracking these things by allowing the script to do the heavy lifting. Below is the logic of how the fine will be extracted:
(The system will automatically stop once the total fine amount has been extracted)
Cash+bank on hand
Cash in house storage
Cash in business storage
Mats
Mats in house storage
Pot
Pot in house storage
Pot in vehicle storage
Crack
Crack in house storage
Crack in vehicle storage
Chemicals
Chemicals in house storage
Chemicals in vehicle storage
$100,000 written off per player level lost
Account disabled
​
With such a huge reform, we know many players who have regretted their actions and would love to come back and play at Lawless Roleplay. We have banned over 24,000 accounts in the past year and at Lawless Roleplay we believe in chances. People make mistakes and we understand that. There are exceptions to this however, not every single person will be unbanned. We've lasted 5 years, and we want all the past, present and new players to experience everything in this community. So we're happy to have everyone back. We hope that this time you have learned from your previous mistakes and will become a contributing member to the community.
Lawless Roleplay Birthday Fair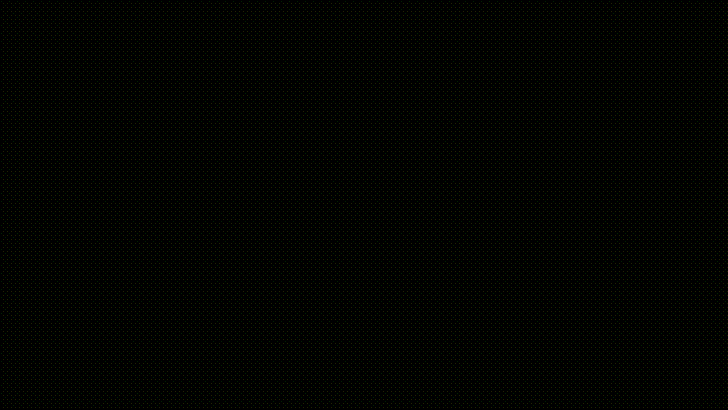 ​
If you've never been to an amusement park, you won't be missing out any longer! Until
9TH MAY 2018
, the Lawless Roleplay Birthday Fair will be open to all thrill seekers who wish to participate in the minigames we have at Marina. Players can also earn coins from these minigames (your current balance will always be visible below your on-hand cash) and then spend them in the Gift Store.
BUT
wait, there is more! The coins you earn will be added to a total tally and will go towards your ranking in /topcollectors (spending coins will not affect your ranking). The THREE top players will receive the following rewards:
FIRST PLACE
Tier 2 Business
SECOND PLACE
Tier 3 Custom Vehicle
THIRD PLACE
Boombox​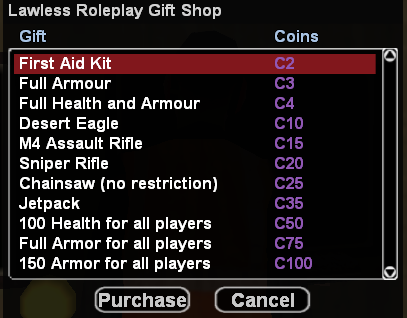 ​

​
Hay Climb is a test of both skill and patience as you master the art of high-stakes, adrenaline-fueled, and rage inducing parkour miles into the sky atop our constantly moving hay maze! Think you have it all figured out? The map randomly generates every 90 minutes so best of luck to you. But hurry up since you can earn 10-20 coins and the faster you are, the more coins you will receive! We'll be waiting at the top with some credits for your troubles.

​
Color Match is a test of sheer reaction time and hand-eye coordination. Put yourself to the test in this fun minigame where the objective is to stand on the correct tile by looking at the color on your screen. If you read the word, you may just find yourself back at the dock. Winning this minigame rewards you 5 credits, and in the event of a tie all players at the end are awarded 5 credits.

​
Ship Races are two random teams assigned to two ships fueled only by the blood of the weak! To make your ship go faster, your team must kill the enemy team. Each player is awarded two coins per kill, and everyone on the winning team get six coins at the end of the game.

​
Take a seat on the Ferris Wheel, The Plunger, the Spinning Jail, Swinging Seats, or even ride some cows. No matter what you could ever want to do, it can be found at our anniversary event!
/topcollectors - List the top coin collectors.
/leavehay - Exit the hay minigame.
/leaveship - Exit the ships minigame.
All other actions are either automatically triggered, or triggered by pressing the 'n' key.
Features and Changes​
Code:
- Updated YSI library
- Updated amx assembly
- Created a specialized custom compiler
- Updated CrashDetect
- Updated streamer
- Added slack integration
- Added /punlist for all players to check eachother's punishment histories
- Increased login timer to two minutes
- You can rob businesses every 8 minutes and houses every 5 minutes
- Removed rain, sandstorm and foggy weathers
- Increased level required to gamble from level 5 to level 15
- Added Player Allotment Rule. More information can be found on the rules page.
- Completed anniversary mapping
- Added fun fair rotation
- Added color match minigame which allows players to win 5 coins, in this minigame, players must go to the color specified or they are eliminated
- Added anniversary coins
- Admins can /givecoin or /givecoinall
- Coins are displayed below money
- All rides are continuously available for players to play
- Rides include the plunger, ferris wheel, spinning jail, swinging seats, cow riding and the rocket ship.
- Added ship race minigame which allows players to gain 2 coins per kill and 6 coins per win
- Players get deagle, spas-12, m4 and a rifle to kill the rival team
- The more kills you have, the faster your boat goes
- First boat over the line wins 6 coins each player
- Added hay climbing minigame
- Get to the top and win 20-10 coins depending on how quick you are
- Every 90 minutes, the climbing map generates a random new map
- Added certain criteria to match before being able to join the hay climb, ship race or color match minigames
- Users can spend their coins without it effecting their status on the "top collectors" charts
- Added gift shop
- The only commands in this anniversary event is: /topcollectors /leavehay /leaveship (Admin CMDs: /givecoin (SA) /givecoinall (HA))
- Everything else is auto functioning or you press 'n' to interact
- Added completion text for Hay Stack Climbing Minigame
- Added auto Hay Stack Climbing Minigame winner check
- Optimised Hay Stack Climbing Minigame code
- Hay Stack Climbing Minigame reward is based on how long it took (faster = more reward, 10-20 coins)
- You get a winning message on colour match and ship wars
- You get 5 coins for winning colour match
- Added hay stack teleport anti-cheat
- Added new anti-hacking warning system
- Hack warnings will automatically expire after 3 months
- If the player has more than 3 hack warnings in the past 12 months then their account would be disabled
- Player gets told how many hours left of their weapon restriction and gang/faction restriction on log in and on paycheck when they decrease
- Player gets a reminder each time when they log in on how many hack warnings they have
- Players can see how many hack warnings they have in the past 12 months from /stats
- Hack warnings show up on the ban screenshot
- Added logs for everything when you have received a hack warning
- Added gang/ faction restriction on /stats and /check
- Added exhaustion check on gift shop and minigames
- Made /removehwarn for Senior Admins +
- Business robbery time has been made a player variable rather than a server variable so two people robbing at once doesn't reset the robbery time for player A
- Added deathmatch and hacking warnings to punishment logs
- Administrators cannot /setstat or /makeleader any player with gang or faction restrictions
- Added GetOfflinePlayerIDAdminName function
- Ship wars desync shots is due to lag and sync issues with the moving objects
- Fine on cash, bank, materials, crack, pot and chemicals (incl. vehicles, house, business etc) with a minimum fine of $75,000 per level and a total minimum of $1,000,000
- If fine is less than $1,000,000 then player would lose levels with each level worth $100,000 until the minimum of $1,000,000 is met
- If the minimum is still not met then that account would be disabled
- All skills reduced by 50%
- Auto removal from gang/ faction or community status
- 72 hours restricted from using or holding weapons
- 42 hours restricted from joining gangs or factions

- Hack Warning 1 fine logic, below is the order of which the fine is extracted:
(The system will automatically stop once the total fine amount has been extracted)
1. Cash+bank on hand
2. Cash in house storage
3. Cash in business storage
4. Mats
5. Mats in house storage
6. Pot
7. Pot in house storage
8. Pot in vehicle storage
9. Crack
10. Crack in house storage
11. Crack in vehicle storage
12. Chemicals
13. Chemicals in house storage
14. Chemicals in vehicle storage
15. $100,000 written off per player level lost
16. Account disabled

- Hack Warning 2
- Account would be disabled

Bug fixes​
Code:
- You no longer can use /quitevent to leave the minigames
- Removed gang positive points on capturing turfs
- Fixed a spelling error with /toggc
- Fixed a bug with /quitevent
- Fixed a bug with coins covering your wanted stars. They now move depending on your wanted level.

Happy Birthday, my love, Lawless Roleplay
Rule update: Metagaming and Powergaming.
​
Dear Lunatics,​
We have had large numbers of players who started opposing the new metagaming and powergaming rule. At first, we did not exactly know what to do since a large amount of players had voted yes on the community poll and after a very small period we were asked to remove the new rules. It would be wrong denying your request and we would not be following our mission statement, so we spoke with our group of old school members and to the committee. We have held several votes and the results were clear, the community poll has either been rigged or the players voted while thinking that it would bring something new as they were not aware of what the new rules would bring to Lawless Roleplay.
From now on, metagaming and powergaming have been removed from the offical server rules list.​
​
Recently, there has been a lot of scaremongering posts claiming that this is the end of Lawless Roleplay. However, these people are wrong. Very wrong. I have been working very closely with the management team behind the scenes to transform Lawless Roleplay to a gold standard for gaming communities.
We will be doing this in multiple phases, with phase I focusing on restructuring the administrative team, training, procedures, progress and ultimately improving the quality of service provided to players by the administrative team. Once phase I is complete, phase II will commence and focus on improving the server feature quality and giving players more tools to create fun and interaction. There are more phases of this plan which will be released when they become relevant to the community.
However, to improve the community, we need your help and we are listening to your complaints and problems.
I am publicly asking that you
click here
and send me an e-mail with any suggestions, feedback, complaints or comments you have for us to improve our community.
Lawless Roleplay is very much alive and I have no plans to let it die any time soon.
Winter Event Results!
​
Christmas has finally passed us and the decorations have come down. We have all recovered from our post-new year's hangover and are ready to start the whole "new year, new me" thing. This year we had some awesome prizes to win from our events and we will be continuing with these events daily on our
Facebook page
so be sure to like that!
​
Every single year, Santa Claus's sleigh gets hit by the raging gang bangers of Los Santos and each time he crashes into Flint County - you would think after four concessive years, this guy would learn.. but no. He falls under the typical wheel barrow of Lawless Roleplay gang bangers. This year, we had more deliveries made by the good citizens of Los Santos than any year before.
A total of 18,286 presents were delivered between 24th December to 10th January (17 days!). This means that a whooping 45 presents was delivered by our players every hour for 17 days! Wow! It even gets more impressive that we had 903 different people deliver presents!
Santa's Top 10 Helpers
John Wulf - 1190 Presents Delivered
Buggly Thorns - 1133 Presents Delivered
Darco Soze - 527 Presents Delivered
Ganesh Thamizhan - 487 Presents Delivered
Kenji Thamizhan - 484 Presents Delivered
Lend Smacstore - 461 Presents Delivered
Lrukz Shred - 361 Presents Delivered
Adolf V Lannister - 304 Presents Delivered
James Draco - 264 Presents Delivered
Mawe Hawthorne - 229 Presents Delivered
All winners and top 10 helpers have won a very special usertitle (Santa's Helper 2017) on the forums. Please post an
administrative request
to get your forum title prize!
​
All winners have 48 hours to claim their prize. Winners of the special prize, custom house interior, custom car and custom phone number will need to post an administrative request for their prize!
Special Prize (Private Island!

WORTH $100

)
Please post an administrative request to claim this prize
House with an interior of choice
Please post an administrative request to claim this prize
Ivy Perk for 30 days
Jappy Vincre
Buggly Thorns
Darco Soze
Tier 3 Custom Vehicle
Please post an administrative request to claim this prize
Cazzey Robinson
John Wulf
Ganesh Thamizhan
Buggly Thorns
Custom Phone Number
Please post an administrative request to claim this prize
Buggly Thorns
Adolf S Lannister
Stormzy Reaper
Rex Savage
James Draco
Custom Forum Titles
Please post an administrative request to claim this prize
Nikita Dominique
Kane Johnson
Hamid Thorns
Jaspreet Singh
Issa J Seth
Thank you for taking part in the 2017 Christmas Events and we look forward to hosting many more events for you in 2018.
Lawless Roleplay would like to wish everybody a Happy New Year! We would like to thank all our community members for making the past year truly one of the best. I have personally enjoyed 2017 and cannot wait to see what 2018 brings. This year we hit 246 players online at the same time.
In 2017, we watched players die over
11,441,160
times,
471,990
crimes committed,
14,592
players banned from the server,
27,649
players who got muted/ prisoned/ jailed,
32,801
namechanges and a whooping
235,569
new accounts registered. What a year it has been!
Nevertheless, while 2017 was a great year for Lawless Roleplay, it has also been a very challenging year plagued with server issues and the infamous lag. As we enter 2018, one of our primary objectives is to ensure the server is as smooth as possible.
Remember that there are still
winter events
,
competitions
till 10th January 2018 and
DOUBLE XP
is active right now!!
May the new year bring more rewarding moments for us to share.
​
Christmas. A time for you to go back home and spend time with your loved ones. For all of us, Lawless Roleplay is our home in the San Andreas Multiplayer community. So we invite everyone to come back home and enjoy the festive season with us. Let's roll out the Christmas festive lights, atmosphere, awesome events, minigames, street parties and a hell load of fun! - But before we do that, let's take a moment to refresh our memory of Lawless Roleplay's mission statement.
Our mission statement to you...
Lawless Roleplay is, and always, will be a community first and a game server second. We are dedicated to fostering an environment with a member-centric approach where all players have equal potential for in-game success and community recognition.
Why play here?
Lawless Roleplay was originally founded on the principle that all players should rise or decline based on the actions of the person behind the player. We feel that success should be determined by a player's actions and talents and not the whim of an administrative team. We have great code. We have the great staff. We have great players. But most importantly we have a vigilant regard for your potential.
Is this a roleplay server?
We have worked to provide many in-game tools for roleplay and it is absolutely encouraged however not required. We feel that any preferred mode of play that does not encroach on any other player's enjoyment of the game is productive. Due to the harsh nature of game mode frequent player versus player violent interaction should be expected. However, this does not mean that players are allowed to kill other players for no reason.
Update 1.3.71 Overview
​
Winter Events
​
We're really excited about spending the winter holidays with our players because of what we've got cooking in the pipelines. This is only the start of a series of events. We have a very new addition to the winter update which is a series of events by our Community Relations Team. There are great competitions and even greater giveaways. From video competitions to singing competitions, there is an easy way for you to win some awesome stuff.
You can take part in the winter events by
clicking here
And that's not the end of events, we will be having some awesome events such as:
Double EXP Weekends on 24 - 25 December 2017, 31 December - 1 January 2017 and 7 - 8 January 2018
Throughout December to January, there will be special events and gifts by the Community Relations team!
New Year Website Update
Winter Madness!
​
Our Winter Wonderland is now open with special minigames that let you win crazy prizes. We'd be hosting contests, giveaways, and parties here so check it out often! This year we have some special new additions to get you into the winter festivities. We have our old maze, climbing, falling crate minigames open but with the addition of a new minigame designed to drop your jaws. We also have a special winter radio genre and a radio blasting some of the best winter songs in minigames and the winter park.
From the moment you join the server, you'll notice that we're really in the festive spirit at Lawless with Christmas songs playing whilst you log in. There will be continuous snowing all over Los Santos. Additionally, our wonderful mapping department has worked together to really produce a very festive map customisation all over Los Santos. You'll find Christmas trees scattered around popular hangouts all over Los Santos. And as a very special addition, the Mayor of Los Santos has funded extra Christmas lights all over popular Los Santos places.
Santa has had a crash!
​
Santa Claus - poor old Santa Claus. Every god damn year, he doesn't learn. This year was no different - Santa's sleigh got hit by a wasp of AK-47 bullets whilst flying over Grove Street and has crash landed in Flint County! God damn it Santa! He needs your help to deliver as many gifts as you can. And as a reward, he promises to give the top 20 helpers very special presents! What you need to do is pick up a gift from his crash site and deliver it to Los Santos. Each time you do this, you will enter the raffle. The more times you enter the raffle, the better your chances are at winning one of the top 20 presents. The raffle results will be released on the 10th January.
Prizes:
1x very special prize (announced on 10th January)
2x House with an interior of choice
3x Ivy for a month
4x Custom cars
5x Custom Phone Numbers
5x Custom Forum Titles -
* So just go in-game and type /christmashelp to get started on helping Santa!
It's Winter in Los Santos!
​
Let it snow! Oh.. let it snow baby.. Whilst it's not a white winter this year in many places, the gods of San Andreas have blessed us with snow. The Government has also used money seized from Max Mabbitt's
retired
gang empire to pay for mystical lights all around Los Santos which clearly means it will be night time throughout the winter festival! Oh yeah... this is the small print that only a few people will read. There is a pink easter egg in Los Santos. Find it and send a screenshot of it to me to get Ivy for life time. Only one winner so be quick.
Maze Minigame
​
Which door to take.. The maze minigame tests your luck and instincts to see if you can survive through the harsh and cruel maze. We have new additions to this maze to make things exciting. You can earn up to 8 winter credits by completing this minigame (more on this below).
Climbing Minigame
​
The climbing minigame was closed down last year due to safety fears however it's now open after the Government decided to hire some builders to fix the escalators! In this minigame, you need to climb several obsticals and reach the finishing line. You can earn up to 10 winter credits by completing this minigame (more on this below).
Falling Crates Minigame
​
The falling crates minigame is a fun and challenging way to earn your Gift Shop coins! It requires 10 friends to start a round in which peices of the floor (crates) fall down and the surviving player wins. You can earn up to 14 winter credits by completing this minigame (more on this below).
Giftshop
​
In every minigame and event, you can win Winter Credits which then can be used to spend on some awesome stuff.
PRIZES:
Santa Hat - 1 credit

First Aid Kit - 5 credits

Full Armour - 10 credits

Sniper Rifle - 15 credits

30g Pot - 15 credits

1000 materials - 20 credits

20g Crack - 20 credits

$5, 000 cash - 25 credits

Spas-12 - 30 credits

1 Respect Point - 50 credits

Full weaponset - 70 credits

Chainsaw (no restriction) - 80 credits

Knife (no restriction) - 109 credits
Code:
- Added dynamic weather
- Fixed a minor bug with /admins
- /reply hides the admin undercover name
- Server based vehicles respawn after 15 minutes (player/ gang owned vehicles don't respawn auto and job vehicles respawn a bit faster)
- Adjusted /loadmoney
- Added ProxDetectorNotMe
- Cops can only shut down 3 turfs (for every 5 turfs, cops can take 1)
- Moved SendPlayerAlert textdraws down
- Updated YSI, AMX
- Updated custom pawn launcher
- Added Mac OS Pawn compiler
- Compile fixes
- 1000 player limit
- Moderators can now /ban if there are no admins online or if the admins online at AFK/ Tabbed
- Added new developer and third party developer status + chat
- Added vehicle spam detection
- Decreased the chance of rain or sand storm weathers
- Added custom vending machine system which adds 35 health and costs $5
- Added custom sniper toy fix (hides toys when aiming and shows them again once you stop aiming)
- Added custom damage feed system
- Implemented new weapon damage system without SKY plugin
- Enabled snow
- Enable Christmas Events
- Fixed a bug with the login music not working
- Implemented TDM 2 map known as Forest (incl. /goto)
- Implemented TDM 3 map known as Hoover Dam (incl. /goto)
- Added new /colourlist command to show all vehicle colours (documented on /samphelp)
- Gangs now receive 2 rating points when they take over a turf
- There is an automated news report whenever there is a bank robbery
- Added the exact minutes to wait to rob the bank when you use /robbank
- Changed log-in music to something more festive (Lawless Roleplay style..haha!)
- Fixed a bug with the christmas/ new year count down
- Added anti-fisher man teleport hacks

I would like to take this opportunity to personally thank all the beta testers, senior players, helpers, administrators, mappers, developers and everyone involved with this update. They have worked extremely hard on this update. I would like to give a special thanks to Toompert who has been an inspiration to me during this update, couldn't do it without you brother. I also want to thank all the players for their loyalty and patience with this update - I know it as a tough one.
M
erry
C
hristmas
and
H
appy
H
olidays to everyone...
From Lawless Roleplay